Private Walking Tour of Fenway, including entrance to Fenway Park
Instant Confirmation
Private Tour
2.5 hr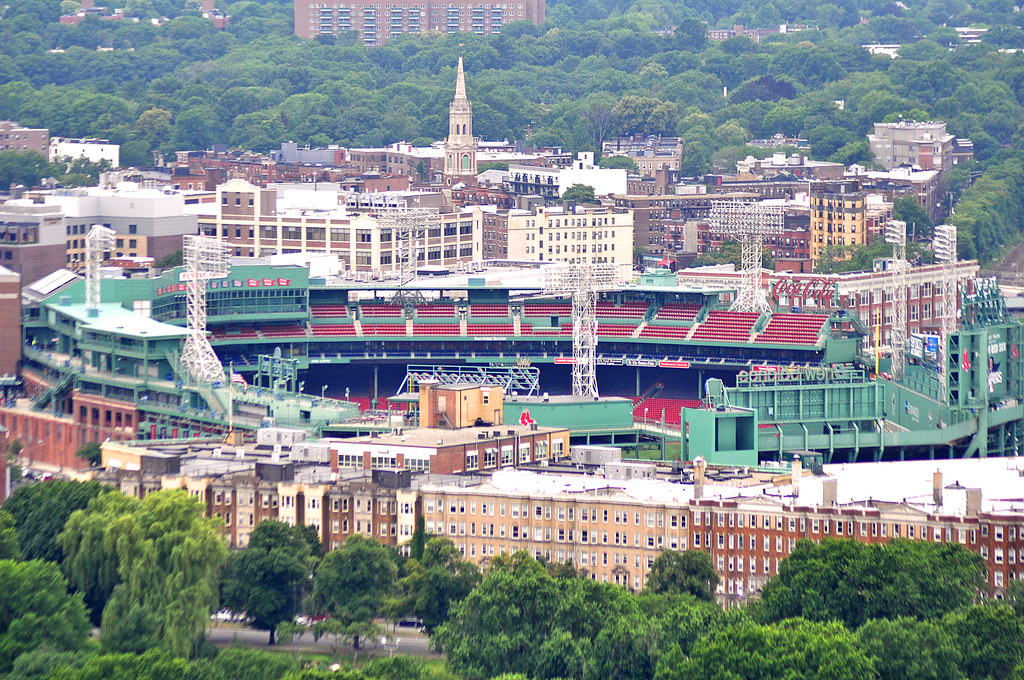 No longer just a home for sports fanatics, Fenway has grown into a gentrified hotspot.
Itinerary Details
Red Sox pride runs deep in Boston, especially in the Fenway neighbourhood where the 106-year-old stadium is one of the oldest in Major League Baseball. On your private walking tour of Fenway, you will: 


Feel the pulse of Red Sox Nation in the Fenway neighbourhood on a two-hour guided tour. 
Learn how the Boston Red Sox impact the local socio-economic culture and psyche 
Enjoy up-close access to hallowed Fenway Park, home to the Red Sox for 106 years
See the stadium's incredible collection of 320,000 artefacts and rare photos
Discover the legacy of Red Sox players like Ted Williams,  and Carl Yastrzemski
See the whole of Fenway Park without sharing it with 38,000 fans!
In Boston, the Red Sox share a history with the beginning of baseball in America and every café, kiosk and local store owner runs crazy promotions based on the team's end-of-season results. To sports fans, Fenway Park is Boston's epicentre and to walk here is to feel the pulse of the Red Sox Nation. Every Bostonian you meet will have an opinion on game tactics, the field upkeep, and the 'Curse of the Bambino' that haunted Boston for 86 long years.

On your Private Walking Tour of Fenway, you will walk through the community of East Fenway, where significant cultural venues include the Museum of Fine Arts and Boston Symphony Hall. Then stroll a stretch of Boylston Street, the shop-filled east-west thoroughfare that runs all the way downtown where the results of two decades of gentrification are on full display. Of course no visit to Fenway is complete without a tour of "America's Most Beloved Ballpark" and on the Private Walking Tour of Fenway you will have access to iconic Fenway Park. With a knowledgeable guide, tour this historic, one-of-a-kind venue, part of Boston's cityscape since 1906, and discover why 1903, 1912, 1915, 1916, 1918, 2004, 2007, 2013 and 2018 were glory seasons. 

Your tour ends at Fenway Park - where your guide will depart with you after giving you pre-purchased entrance tickets for a tour of the ballpark. See Pesky's Pole, the Green Monster, and views across Boston from the Roof Deck before browsing Fenway Park Living Museum's collection of Red Sox artefacts and memorabilia. While there, learn amazing fan facts such as every game at Fenway Park sold out from May 15, 2003 to April 9th, 2013 - an 820 game sell-out streak.

Please note: This tour does not operate on any day where the Red Sox play at home. 
Tour duration
2.5 hours 30 minutes
Type of tour
Walking tour – no transport costs are included. Your guide will help you get around on the day.
Tickets included
Entrance to Fenway Park for a guided tour 
Other inclusions
Gratuities optional 
Suitable for
Couples, Family, History Buffs, Looking for Local
Attractions along this route:
Fenway Park
Boston's legendary ballpark has been home to the Red Sox since 1912, and is the oldest ballpark in the whole of the Major League Franchise.
Boylston Street
Running east-west through the Fenway neighborhood, Boylston Street is one of the best places to see how gentrification has changed the face of the neighborhood.
Fenway Neighborhood
Though Fenway Park is at the heart of the neighborhood, it has become synonymous with an urban foodie scene and the home of some of Boston's greatest public art spaces.